New Post Snippet for News and Posts from other Sites
Source: betterhomestead.com
By: BETTERHOMESTEAD
Posted on: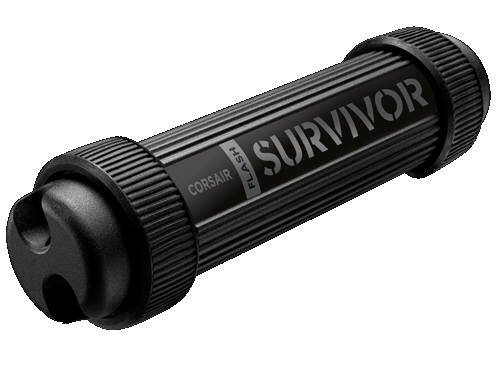 If you have a bug out bag, you've likely stocked it with items like a knife, flashlight, lighter, energy bars, first aid kit, compass, duct tape, water purifier, etc. But what about all of your family's important documents: your IDs, passports, birth certificates, social security cards, identifying photos, marriage certificates, firearm identifications, banking information, etc? In an emergency situation, these documents are an absolute must-have. A USB flash drive takes up very little space and can store scans of all of your family's important documents.
But what if you lose this USB flash drive or someone steals it? Someone else could have access to your family's most private data. Your identities could be stolen, your bank accounts ransacked, your lives ruined. That's why you must encrypt the data with encryption software like Truecrypt. Truecrypt is serious encryption and it's free.  You can use it to encrypt information not only on your emergency USB, but also on your computer…I keep all of my banking and online account passwords in an encrypted file on my computer.
I keep a fully loaded encrypted flash drive in my bug out bag, and I take it with me whenever I travel with my family. In addition to all of my family's important documents, I also keep it loaded with a cache of survival PDFs and movies. Amazon has every kind of flash drive, and their prices are unbeatable…here are a few I've used and recommend:
tiny and inexpensive: SanDisk Cruzer Fit 16 GB USB Flash Drive SDCZ33-016G-B35
high-capacity: Patriot 128GB Supersonic Rage Series USB 3.0 Flash Drive With Up To 180MB/sec- PEF128GSRUSB
waterproof (for your BOB): Corsair Flash Survivor Stealth 32GB USB 3.0 (CMFSS3-32GB)
We answer comments, so leave a message if you have questions about configuring Truecrypt…it was a little confusing for me at first.
Read more of this article and find other worthy stories at betterhomestead.com
*Fair Use Statement*
The content of this post/pages/video may contain copyrighted ( © ) material, the use of which has not always been specifically authorized by the copyright owner. Such material is made available to advance understanding of ecological, political, human rights, economic, democratic, freedom, liberty, scientific, moral, ethical, and social justice issues, etc. It is believed that this constitutes a 'fair use' of any such copyrighted material as provided for in section 107 of the US Copyright Law. In accordance with Title 17 U.S.C. Section 107, this material is distributed without profit to those who have expressed a prior general interest in receiving similar information for research and educational purposes. For more information go to: cornell.edu If you wish to use copyrighted material from this site for purposes of your own that go beyond 'fair use', you must obtain permission from the copyright owner. If you are a copyright owner who would like your material removed or credited, please contact us at the CONTACT link above.