Source: foxnews.com
Posted on:  February 14, 2014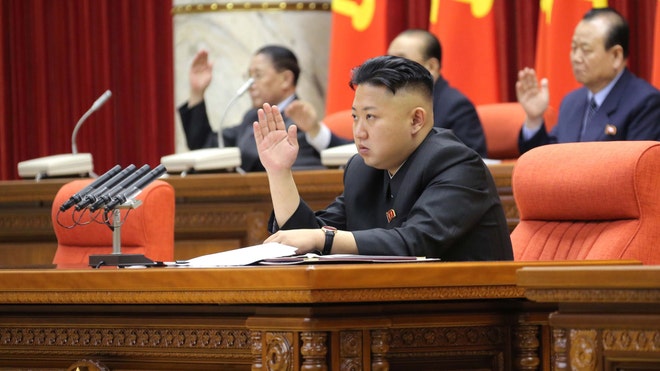 WASHINGTON –  North Korea's effort to build a cyberarmy that can conduct a string of attacks on neighboring states has experts asking some key questions:
Is Pyongyang gearing up for a cyberassault on the United States?
Does it have the capability?
"They do have the capability, obviously," says Alexandre Mansourov, a visiting scholar at the U.S.-Korea Institute at the Johns Hopkins School of Advanced International Studies. "But I don't think they have the intention."
But not everyone is so unsure. Like the Cold War in the 1950s and '60s, cyberwarfare is becoming an arms race. Many nations, including the United States, are building up their offensive and defensive capabilities amid an increase of espionage and a proliferation of attacks on public and private computer networks.
Experts say the number of attacks on South Korea over the last five years looks more like a coordinated war than the work of random hackers. This has some officials in the U.S. girding for a broader fight.
"We should never underestimate Pyongyang's willingness to engage in dangerous and provocative behavior to extract more aid and concessions from the international community," Rep. Mike Rogers (R-Mich.), chairman of the House Select Committee on Intelligence, said in a statement to FoxNews.com.
'They are saying quite publicly they have several thousand men and women working on a daily basis on cyber.'
– Jarno Limnéll, director of cybersecurity at Stonesoft Corp.
"North Korea is certainly not the most capable nation-state threat actor today, but even relatively minor cyberplayers can sometimes find vulnerabilities in complicated civilian architectures and cause significant disruptions."
While no one knows exactly what North Korea has up its sleeve, a number of hackers who have defected, as well as the increasingly sophisticated attacks on South Korea, suggest that its leader, Kim Jong-un, isn't limiting his muscle-flexing to nuclear tests in the Pacific.
A history of cyber-violence
According to reports beginning in 2010, North Korea has been training thousands of top computer science students to be sophisticated cyberwarriors. Some experts, like Professor Lee Dong-hoon of the Korea University Graduate School of Information Security, estimate that Pyongyang has been pouring money into cyberwarfare since the 1980s.
Read more of this article and find other worthy stories at foxnews.com
*Fair Use Statement*
The content of this post/pages/video may contain copyrighted ( © ) material, the use of which has not always been specifically authorized by the copyright owner. Such material is made available to advance understanding of ecological, political, human rights, economic, democratic, freedom, liberty, scientific, moral, ethical, and social justice issues, etc. It is believed that this constitutes a 'fair use' of any such copyrighted material as provided for in section 107 of the US Copyright Law. In accordance with Title 17 U.S.C. Section 107, this material is distributed without profit to those who have expressed a prior general interest in receiving similar information for research and educational purposes. For more information go to: cornell.edu If you wish to use copyrighted material from this site for purposes of your own that go beyond 'fair use', you must obtain permission from the copyright owner. If you are a copyright owner who would like your material removed or credited, please contact us at the CONTACT link above.