As always, thanks to all of you who continue to come back to SurvivalRing year after year. We're entering our 17th year here in 2014, and we're mapping out many new paths to bring better data, live feeds, storm alerts, and thousands more downloadable files to our already budging file sections. However, there are a few things that will be changing about SurvivalRing, that you probably want to know about…if you're a long time supporter.
1) I am thinking hard about shutting down the SurvivalRing Forums section, due to lack of use. A friend who had worked on it for me for years, left me hanging last year, and I just don't have the time to really justify it just sitting out there collecting dust. This would be the forums system at http://www.survivalring.org/SR_forums. Take a look, and tell me if you'd like to see it remain. It's powerful fully supported software, but I need a few true devotees to help moderate it and bring it back to life. It's one of the big losses that was destroyed in our October 2012 hack.
2) As you might have read in the 2014 fundraiser post on the front page of the website, we're really needing financial support to maintain and keep upgrading SurvivalRing as a lively, current, and exceptionally useful website. I've got many years in this system, but I still have to work a full time job to care for my wife, and pay living expenses. We've had one donation…ONE. Thanks to that person for stepping up. Can't tell you how much we'd like to see a bit more involvement than that.
3) Also in that fundraiser post, you'll see the SurvivalRing website statistics for the last year. Millions of hits, incredible numbers and amounts of downloads, and huge traffic…but practically no comments, feedback, or interaction. On one level, I can understand that. On many more, I wonder why no one takes the time to say thanks anymore.
4) Because of that huge traffic, and massively overbalanced lack of support, I'm going to be putting ALL the downloads into a new system, requiring log in for access. Hacking protection is one big reason, but freeloading (always a problem on the web these days) leaves lots of potential openings for evil things to happen. Sorry…but, this is way over due.
5) Finally, I am making some positive changes to the SurvivlCD.com data set, making the collections available on USB pen drives, SD RAM chips, and even Micro SD ram chips. 64 gigabyte in size, these libraries can be kept with you 24/7, and accessed from many more devices (smart phones, tablets, etc), than just CD and DVD disks. I've had many recent requests for this…so I'm going to make it happen.
This Monday, April 28, 2014 aerial photo shows destroyed buildings and debris along U.S. Highway 64 in Vilonia, Ark. Vilonia was hit hard Sunday for the second time in three years. Four people were killed in a 2011 storm. Until this late April 2014 outbreak, the U.S. as a whole had by far the quietest start of the year for tornadoes. Longer trends show more tornado clusters recently. (AP Photo/Danny Johnston)
The horrible tornadic weather of last week injured hundreds, and killed dozens. The same kind of storms that happen every year. I've offered free LIVE UPDATE pages on SurvivalRing on every potential storm, tornado, hurricane, earthquake, and more, so you can get the news AS SOON as it happens, all in one place here.
Were you aware of these offerings? Have you ever used them?
Staying alive, no matter what the threat, is what preparedness is all about. It's why I have spent so many years building and writing for this website. I'd love to do it full time, but as you already read above, I have to work a real world job to keep a roof over my head.
What do YOU want to see, read, hear, or watch…to get yourself better prepared?
Do you want actual tools and validated proof of concept on all the possible ideas and products available now?
Do you want someone to decipher the old survival manuals from our government, and convert them into modern english that makes sense in our current world of external, and internal, threats??
Do you want physical books you can read on the specific subjects that YOU are worried about?
I can do all these things…but I need FEEDBACK. There is so much crap on TV and Cable right now, about wannabee survivalist reality shows, that really have no place in our real life world we each face every day. In fact, just YESTERDAY I received another request from a Discovery Channel producer who's doing a NEW survivalist show…real soon now.
So much sensationalism, in every direction, yet so little pointed, factual, simple things that we all need to do everyday, so that when that ONE day comes with a tornado, flood, or fire with your name on it, you don't even break a sweat in dealing with it.
So…considering all the above, and all our world events that affect each of us everyday in everything we do, I'm putting together a new, unique project, that takes simple skills, some real homework on your part, and actual investment of YOUR time…to be ready for anything.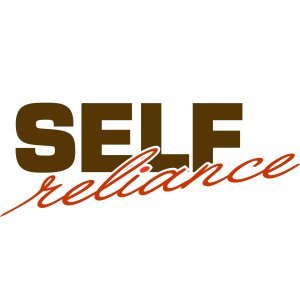 Keep an eye out for this new direction. I'm calling it the SurvivalRing Self-Reliance Initiative.
If you aren't ready when danger lurks, it's nobodies fault but your own.
SR-SRI will be focused on some direct, simple, and cost effective methods of self teaching, focused on real facts, and not fear-mongering tripe, and a family angle that helps even the youngest in our families develop the simplest skills in self awareness, self reliance, and self rescue.
I invite all of you to take part in this practical, safe, and effective system of doing the right thing, at the right time, for the right reason. It's my call of action to you…the person who came here looking for answers to simple survival questions, and in finding answers, decided to stay around and continue learning.
How can that be a bad thing?
Information is always good…but means nothing if you don't apply the new data to your personal decision process.
Let me help you get to at safer place in your life.
That's why I'm here…and, I'll say it again…I'm not going anywhere.
Let me leave you with some thoughts on self reliance, by a gentleman of many years ago…Emerson…