Source: fiercehomelandsecurity.com
By: Zach Rausnitz
Posted on: 

April 28, 2014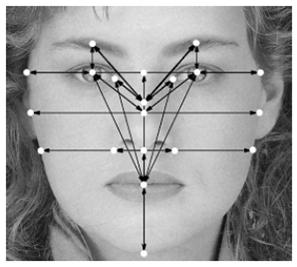 The Homeland Security Department is preparing to test biometric devices that will let it track passengers when they exit the country, in response to a congressional mandate that it has struggled for more than a decade to fulfill.
Congress first called for an automated system to track when foreign nationals exit the country in 1996, so authorities can know who overstays their visas. But the logistics of implementing a system to collect biometrics at every exit point from every person flying or driving out of the country has proven too complicated and costly a task for DHS so far.
<
p style="color: #000000;">At a conference held by the National Institute of Standards and Technology earlier this month, Arun Vemury, a program manager from the DHS Science and Technology Directorate, provided an overview of the technologies that Customs and Border Protection might use at airports to collect biometrics from passengers exiting the country.
One option is a device installed at every airport gate where passengers would scan their fingerprints before they can pass through onto the jet bridge.
Scans could also occur at a centralized location that passengers would pass through in order to access the wing of the terminal where their gate is located.
Alternatively, CBP or airline personnel might use mobile equipment that they can bring to gates to collect fingerprints or iris scans.
Another option would be facial recognition software connected to a video camera on the jet bridge that identifies all the passengers boarding a plane.
While it would likely be cheaper and more efficient to have passengers go through a centralized biometrics collection at an airport, authorities probably won't have any way to know for sure if passengers board their planes and actually exit the country unless they collect biometrics at individual boarding gates.
DHS plans to test out a range of devices and configurations at a mock airport facility that it is building in Upper Marlboro, Maryland. Vemury said in his presentation (pdf) that DHS submitted architectural drawings to Prince George's County for approval.
Read the rest of this article and find other worthy stories by visiting fiercehomelandsecurity.com
Fair Use Statement
The content of this post/pages/video may contain copyrighted ( © ) material, the use of which has not always been specifically authorized by the copyright owner. Such material is made available to advance understanding of ecological, political, human rights, economic, democratic, freedom, liberty, scientific, moral, ethical, and social justice issues, etc. It is believed that this constitutes a 'fair use' of any such copyrighted material as provided for in section 107 of the US Copyright Law. In accordance with Title 17 U.S.C. Section 107, this material is distributed without profit to those who have expressed a prior general interest in receiving similar information for research and educational purposes. For more information go to: cornell.edu If you wish to use copyrighted material from this site for purposes of your own that go beyond 'fair use', you must obtain permission from the copyright owner. If you are a copyright owner who would like your material removed or credited, please contact us at the CONTACT link above.